I haven't done one of these since March! I meant to be more regular than that! Sooo....it's time for round two of my 'mini-meme', ON MY RADAR! I pin a lot of books to my 'Possible Reads' board and some really good ones sometime get lost before I can get to them. ON MY RADAR highlights books I've come across that seem especially interesting. These may be just released books or they may be older books I was not previously aware of, but either way, there is something about them that caught my eye. I haven't decided if will actually read any of them yet, but I do want to follow the reviews to see what others think. That's why they are ON MY RADAR!
If you do a similar post, be sure to link it up here. Maybe I'll find something else that should be on my radar.
And if you do a review of any of the books here, please leave a link in the comments so I can see what you thought of it! It may help me decide what to read next!
Here are some of the books that are currently ON MY RADAR...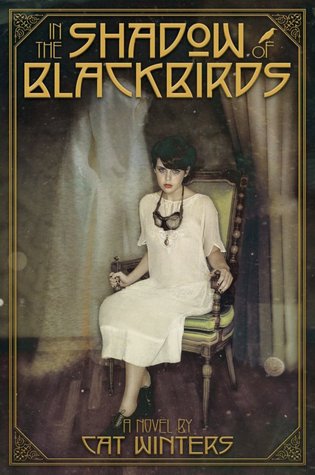 In 1918, the world seems on the verge of apocalypse. Americans roam the streets in gauze masks to ward off the deadly Spanish influenza, and the government ships young men to the front lines of a brutal war, creating an atmosphere of fear and confusion. Sixteen-year-old Mary Shelley Black watches as desperate mourners flock to séances and spirit photographers for comfort, but she herself has never believed in ghosts. During her bleakest moment, however, she's forced to rethink her entire way of looking at life and death, for her first love—a boy who died in battle—returns in spirit form. But what does he want from her?
Featuring haunting archival early-twentieth-century photographs, this is a tense, romantic story set in a past that is eerily like our own time.
The thirteenth child conceived of miserable Irish exiles, Katie O'Toole dreams of a different life. Little does she know that someone far away is dreaming of her.
In 1747, savages raid her family home, and seventeen-year-old Katie is taken captive. Syawa and Hector have been searching for her, guided by Syawa's dreams. A young Holyman, Syawa believes Katie is the subject of his Vision: the Creature of Fire and Ice, destined to bring a great gift to his people. Despite her flaming hair and ice-blue eyes, Katie is certain he is mistaken, but faced with returning to her family, she agrees to join them. She soon discovers that in order to fulfill Syawa's Vision, she must first become his Spirit Keeper, embarking on an epic journey that will change her life—and heart—forever.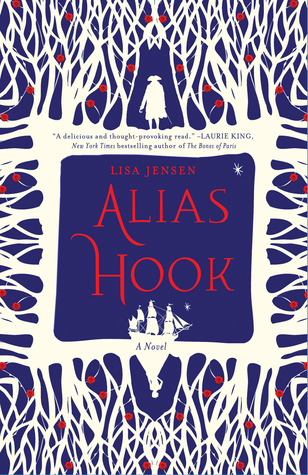 "Every child knows how the story ends. The wicked pirate captain is flung overboard, caught in the jaws of the monster crocodile who drags him down to a watery grave. But it was not yet my time to die. It's my fate to be trapped here forever, in a nightmare of childhood fancy, with that infernal, eternal boy."
Meet Captain James Benjamin Hook, a witty, educated Restoration-era privateer cursed to play villain to a pack of malicious little boys in a pointless war that never ends. But everything changes when Stella Parrish, a forbidden grown woman, dreams her way to the Neverland in defiance of Pan's rules. From the glamour of the Fairy Revels, to the secret ceremonies of the First Tribes, to the mysterious underwater temple beneath the Mermaid Lagoon, the magical forces of the Neverland open up for Stella as they never have for Hook. And in the pirate captain himself, she begins to see someone far more complex than the storybook villain.
With Stella's knowledge of folk and fairy tales, she might be Hook's last chance for redemption and release if they can break his curse before Pan and his warrior boys hunt her down and drag Hook back to their neverending game. Alias Hook by Lisa Jensen is a beautifully and romantically written adult fairy tale.
A big, lively breakout novel from bestselling author Amy Sohn, in which a talented young actress falls in love with Hollywood's biggest star—ignoring the rumors that he's gay—only to realize that she may just have been cast in the role of a lifetime.
All Maddy Freed has ever wanted is to act. When the indie film she made with her director boyfriend, Dan, wins her a special acting prize at the Mile's End Film Festival, she's thrilled but doesn't yet understand how much it will change her life. Then she catches the eye of Bridget Ostrow, a legendary talent manager whose biggest client is Hollywood heartthrob Steven Weller. Before Maddy knows it, her career has shifted onto the express track.
Bridget secures Maddy an audition for an Oscar-worthy role opposite Steven, and soon the two actors are thrown together amid Europe's Old World charm. Though for years there have been rumors that Steven is gay, it doesn't take long before their professional relationship turns personal. After the passionate whirlwind wedding, though, rumors continue to swirl, and cracks start to appear in their fairytale lives. Even as Maddy stands by the man she believes is the love of her life, she begins to question just how much she knows about her role as his wife…
The Actress is a romantic, literary page-turner about Hollywood fame, the treachery of love, and the pleasures and pains of female ambition.