Every Tuesday Diane at
Bibliophile by the Sea
hosts
First Chapter First Paragraph Tuesday Intros
, where you can share the first paragraph, or a few, of a book you are reading or thinking about reading soon.
Teaser Tuesdays
is a weekly bookish meme, hosted by MizB of
Should Be Reading
.
Anyone can play along!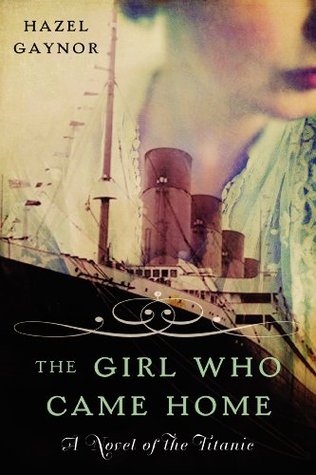 A voyage across the ocean becomes the odyssey of a lifetime for a young Irish woman. . . .
Fourteen members of a small village set sail on RMS Titanic, hoping to find a better life in America. For seventeen-year-old Maggie Murphy, the journey is bittersweet. Though her future lies in an unknown new place, her heart remains in Ireland with Séamus, the sweetheart she left behind. When disaster strikes, Maggie is one of the few passengers in steerage to survive. Waking up alone in a New York hospital, she vows never to speak of the terror and panic of that fateful night again.
Adrift after the death of her father, Grace Butler struggles to decide what comes next. When her great-grandmother Maggie shares the painful secret about Titanic that she's harbored for almost a lifetime, the revelation gives Grace new direction—and leads both her and Maggie to unexpected reunions with those they thought lost long ago.
Inspired by true events,
The Girl Who Came Home
poignantly blends fact and fiction to explore the Titanic tragedy's impact and its lasting repercussions on survivors and their descendants.
Ballysheen, County Mayo. Ireland
Maggie Murphy stood alone and unnoticed on the doorstep of the thatched stone cottage that three generations of her family had called home. She twirled one of her rich auburn curls around and around her index finger, the way she always did when she was anxious, and watched as the day she had been dreading dawned in the sky above the distant mountains.
This is impossible
, she thought, jumping at the sensation of a cobweb brushing against her arm.
Maybe, after all these years, this case doesn't want to be found.
So...what do you think? Is this one you would pick up? Leave a comment below!