Every Tuesday Diane at
Bibliophile by the Sea
hosts
First Chapter First Paragraph Tuesday Intros
, where you can share the first paragraph, or a few, of a book you are reading or thinking about reading soon.
Teaser Tuesdays
is a weekly bookish meme, hosted by MizB of
Should Be Reading
.
Anyone can play along!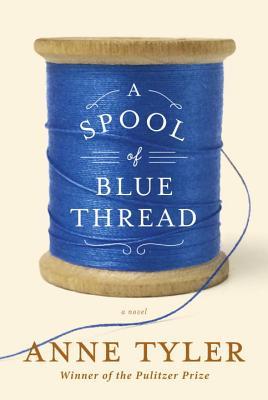 "It was a beautiful, breezy, yellow-and-green afternoon." This is the way Abby Whitshank always begins the story of how she fell in love with Red that day in July 1959. The whole family--their two daughters and two sons, their grandchildren, even their faithful old dog--is on the porch, listening contentedly as Abby tells the tale they have heard so many times before. And yet this gathering is different too: Abby and Red are growing older, and decisions must be made about how best to look after them, and the fate of the house so lovingly built by Red's father. Brimming with the luminous insight, humor, and compassion that are Anne Tyler's hallmarks, this capacious novel takes us across three generations of the Whitshanks, their shared stories and long-held secrets, all the unguarded and richly lived moments that combine to define who and what they are as a family.
Late one July evening in 1994, Red and Abby Whitshank had a phone call from their son Denny. They were getting ready for bed at the time. Abby was standing at the bureau in her slip, drawing hairpins one by one from her scattery sand-colored topknot. Red, a dark, gaunt man in striped pajama bottoms and a white T-shirt, had just sat down on the edge of the bed to take his socks off; so when the phone rang on the nightstand beside him, he was the one who answered. "Whitshank residence," he said.
And then, "Well, hey there."
Abby turned from the mirror, both arms still raised to her head.
"What's that," he said, without a question mark.
"Huh?" he said. "Oh, what the
hell
, Denny!"
Walking toward the minivan, everybody wanted to know what Abby had found out from Carla's mother. Not much, Abby said.
So...what do you think? Is this one you would pick up? Leave a comment below!