I've decided I need a new 'mini-meme'. I participate in Waiting on Wednesday for books not yet published, and I have my Tuesday Memes for books I am currently reading. But often I come across an already published book that sounds interesting while browsing other blogs. I usually just pin them to a 'possible reads' board, but that grows quickly and they get lost, and to be honest, not all are of equal interest. So today I am starting ON MY RADAR.
ON MY RADAR will highlight books I've come across that seem especially interesting. These may be just released books or they may be older books I wasn't aware of, but they all caught my eye. I don't plan to post weekly and I don't plan to have a long list because that would defeat the purpose, which is to narrow down my long list of possibilities. I also haven't decided if they are interesting enough to actually devote reading time to yet, but I want to follow the reviews to see what others think, but they are 'on my radar'.
If you do a similar post, be sure to link it up here. Maybe I'll find something else that should be on my radar. And if you do a review of any of the books here, by all mean, leave a link in the comments so I can see what you thought of it!
Here are some very recent books that are currently ON MY RADAR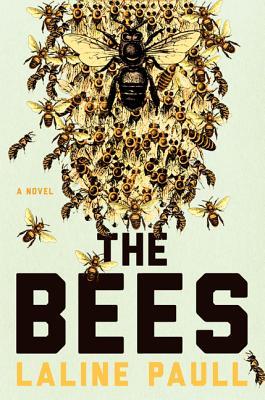 The Handmaid's Tale meets The Hunger Games in this brilliantly imagined debut set in an ancient culture where only the queen may breed and deformity means death.
Flora 717 is a sanitation worker, a member of the lowest caste in her orchard hive where work and sacrifice are the highest virtues and worship of the beloved Queen the only religion. But Flora is not like other bees. With circumstances threatening the hive's survival, her curiosity is regarded as a dangerous flaw but her courage and strength are an asset. She is allowed to feed the newborns in the royal nursery and then to become a forager, flying alone and free to collect pollen. She also finds her way into the Queen's inner sanctum, where she discovers mysteries about the hive that are both profound and ominous.
But when Flora breaks the most sacred law of all—daring to challenge the Queen's fertility—enemies abound, from the fearsome fertility police who enforce the strict social hierarchy to the high priestesses jealously wedded to power. Her deepest instincts to serve and sacrifice are now overshadowed by an even deeper desire, a fierce maternal love that will bring her into conflict with her conscience, her heart, her society—and lead her to unthinkable deeds.
Thrilling, suspenseful and spectacularly imaginative, The Bees gives us a dazzling young heroine and will change forever the way you look at the world outside your window.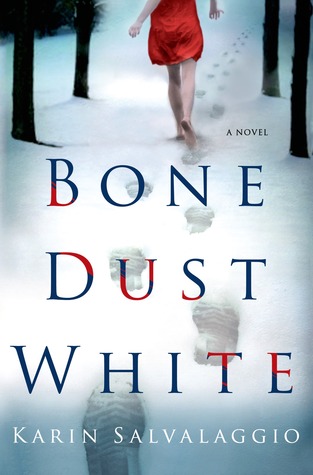 Grace thinks she knows who it is, but when she looks out her bedroom window, she sees a woman she doesn't recognize walking on the trails behind her home. The woman isn't alone for long before a man emerges from the dark of the surrounding woods and stabs her, then retreats into the shadows, leaving her to die in the snow. Frantic, Grace calls the police but knows they'll never arrive in time, so she herself goes to the woman and is shocked to find she's not a stranger—and that only raises more questions.
Badly shocked, Grace is taken to the hospital, and Detective Macy Greeley is called back to the small town of Collier, Montana, where she worked a case once before. She needs to track down the killer and find out what the murder has to do with Grace, a troubled young woman whose harrowing past may have finally come in from the cold. But the town of Collier is just as hard-bitten now as it was years ago, and Macy will have to reopen old wounds as she investigates a murder that looks like it took eleven years to come to pass.
Karin Salvalaggio's outstanding crime fiction debut, Bone Dust White, is an absolutely stunning work that signals the entrance of a major new talent.
Eleven years old. The beginning of everything!
For Maggie Mayfield, turning eleven means she's one year closer to college. One year closer to voting. And one year closer to getting a tattoo. It's time for her to pull herself up by her bootstraps (the family motto) and think about more than after school snacks and why her older sisters are too hot for their own good. Because something mysterious is going on with her cool dude Dad, whose legs have permanently fallen asleep, and Maggie is going to find out exactly what the problem is and fix it. After all, nothing's impossible when you're future president of the United States of America, fifth grade science fair champion, and a shareholder in Coca-Cola, right?