Time for another round of my 'mini-meme', On My Radar, in which I highlight books I've come across that seem especially interesting. These may be just released books or they may be older books I was not previously aware of, but either way, there is something about them that caught my eye. I haven't decided if I will actually read any of them yet, but I do want to follow the reviews to see what others think. That's why they are ON MY RADAR!
If you do a similar post, be sure to link it up below. Maybe I'll find something else that should be on my radar.
And if you do a review of any of the books here, please leave a link in the comments so I can see what you thought of it! It may help me decide what to read next!
Here are some of the books that are currently ON MY RADAR...
In this heartrending and poignant novel, award-winning author Amanda Eyre Ward tells the story of Alice Conroe, a forty year old Texas barbecue owner who has the perfect life, except she and her husband long for a child. Unable to conceive, she's trying desperately to adopt but her destiny is quickly altered by a young woman she's never met.
Fearless thirteen-year-old Carla Trujilio is being raised by her grandmother in Honduras along with her four year old twin brothers. Her mother is sending money home from Texas where she's trying to make a better life for her family, but she only has enough to bring one son to her. When Carla's grandmother dies, Carla decides to take her fate into her own hands and embarks on a dangerous journey across the border with Junior, the twin left behind.
Two powerful journeys intersecting at a pivotal moment in time: Alice and Carla's lives will be forever and profoundly changed. Heartbreaking, emotional, and arresting, this novel is about finding the courage to trail blaze your own path in life with faith, hope and love, no matter the struggle or the tragedy.
On the eve of the twentieth century, Mary Mallon emigrated from Ireland at age fifteen to make her way in New York City. Brave, headstrong, and dreaming of being a cook, she fought to climb up from the lowest rung of the domestic-service ladder. Canny and enterprising, she worked her way to the kitchen, and discovered in herself the true talent of a chef. Sought after by New York aristocracy, and with an independence rare for a woman of the time, she seemed to have achieved the life she'd aimed for when she arrived in Castle Garden. Then one determined "medical engineer" noticed that she left a trail of disease wherever she cooked, and identified her as an "asymptomatic carrier" of Typhoid Fever. With this seemingly preposterous theory, he made Mallon a hunted woman.
The Department of Health sent Mallon to North Brother Island, where she was kept in isolation from 1907 to 1910, then released under the condition that she never work as a cook again. Yet for Mary—proud of her former status and passionate about cooking—the alternatives were abhorrent. She defied the edict.
Bringing early-twentieth-century New York alive—the neighborhoods, the bars, the park carved out of upper Manhattan, the boat traffic, the mansions and sweatshops and emerging skyscrapers—Fever is an ambitious retelling of a forgotten life. In the imagination of Mary Beth Keane, Mary Mallon becomes a fiercely compelling, dramatic, vexing, sympathetic, uncompromising, and unforgettable heroine.
It had been Mother's secret and mine, one passed down through the de Winter women for generations. I would ensure it was kept that way, until I was ready to pass it on.
When Anneke Sheldrake is forced to find a way to support her family after her father is lost at sea, she turns to the business by which her mother's family once prospered: brewing ale.
Armed with her Dutch mother's recipes and a belief that anything would be better than the life her vindictive cousin has offered her, she makes a deal with her father's aristocratic employer: Anneke has six months to succeed or not only will she lose the house but her family as well.
Through her enterprise and determination, she inadvertently earns herself a deadly enemy. Threatened and held in contempt by those she once called friends, Anneke nonetheless thrives. But on the tail of success, tragedy follows and those closest to her pay the greatest price for her daring.
Ashamed, grieving, and bearing a terrible secret, Anneke flees to London, determined to forge her own destiny. Will she be able to escape her past, and those whose only desire is to see her fail?
A compelling insight into the brewer's craft, the strength of women, and the myriad forms love can take.
An unforgettable tale of love, treachery and ale in medieval England.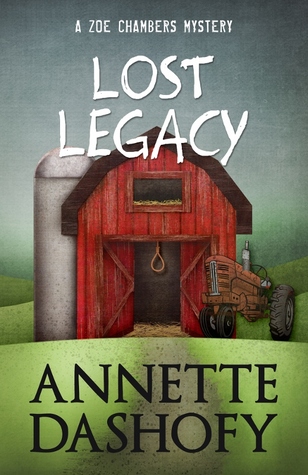 On a sultry summer afternoon, Paramedic Zoe Chambers responds to a call and finds a farmer's body hanging from the rafters of his hay barn. What first appears to be a suicide quickly becomes something sinister when Zoe links the victim to a pair of deaths forty-five years earlier. Her attempts to wheedle information from her mother and stepfather hit a brick wall of deception, one that brings into question everything Zoe knows about her late father, who died in a car crash when she was eight. Or did he?
Police Chief Pete Adams fears Zoe's inquiries are setting her up for deeper heartbreak and putting her in danger. As Zoe and Pete inch closer to the truth, they discover that a missing gun links the crimes which span more than four decades. But the killer isn't done. Two more Vance Township residents fall victim to the same gun, and when tragedy strikes too close to home, Zoe realizes her family is in the crosshairs.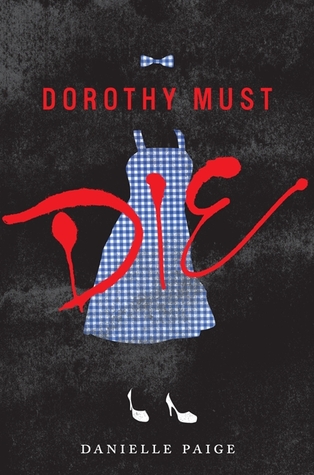 I didn't ask for any of this. I didn't ask to be some kind of hero.
But when your whole life gets swept up by a tornado—taking you with it—you have no choice but to go along, you know?
Sure, I've read the books. I've seen the movies. I know the song about the rainbow and the happy little blue birds. But I never expected Oz to look like this. To be a place where Good Witches can't be trusted, Wicked Witches may just be the good guys, and winged monkeys can be executed for acts of rebellion. There's still the yellow brick road, though—but even that's crumbling.
They say she found a way to come back to Oz. They say she seized power and the power went to her head. And now no one is safe.
My name is Amy Gumm—and I'm the other girl from Kansas.
I've been recruited by the Revolutionary Order of the Wicked, and I've been given a mission: