Every Tuesday Diane at
Bibliophile by the Sea
hosts
First Chapter First Paragraph Tuesday Intros
, where you can share the first paragraph, or a few, of a book you are reading or thinking about reading soon.
Teaser Tuesdays
is a weekly bookish meme, hosted by MizB of
Should Be Reading
.
Anyone can play along!
It begins as a fairytale romance — a shipboard meeting in 1880 between vivacious Southern belle Florence Chandler and handsome English cotton broker James Maybrick. Courtship and a lavish wedding soon follow, and the couple settles into an affluent Liverpool suburb.
From the first, their marriage is doomed by lies. Florie, hardly the heiress her scheming mother portrayed, is treated as an outsider by fashionable English society. James's secrets are infinitely darker-he has a mistress, an arsenic addiction, and a vicious temper. But Florie has no inkling of her husband's depravity until she discovers his diary-and in it, a litany of bloody deeds...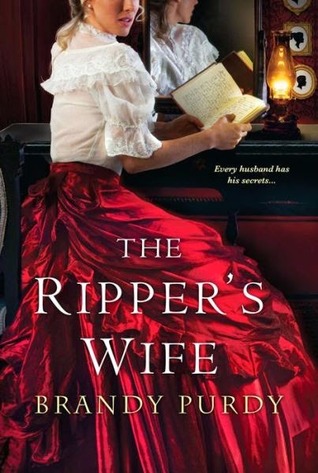 OOOPSSS!!! I had the wrong intro here...sorry everyone. I'm not sure how that happened! Here is the corrected excerpt...
Love makes sane men mad and san turn a gentle man into a fiend.
On the outside it looks so innocent, just an old battered book, musty and dusty, nothing special at all. An ordinary diary bound in cardboard covered in rusty black cloth, corners bent andbumped like a quartet of bruised and broken noses, a tad frayed in places, like a curmudgeonly eyebrows grown wildly awry, chipped and fading gilt accents. Seven lucky gold bands adorn the spine. I chose it for that reason, because he, because we, believed in luck. You could walk into any stationery shop in the civilized world and find one just like it. I know: I'm the one who bought it.
"Well...you do now," she said with all the feigned smiling civility of a Borgia proffering a poisoned cup of wine, and, with a frigid nod and frozen smile, went out the door. And I was left alone, knowing that I had made an enemy and with no earthly idea what to do about it.
So...what do you think? Is this one you would pick up? Leave a comment below!