Every Tuesday Diane at
Bibliophile by the Sea
hosts
First Chapter First Paragraph Tuesday Intros
, where you can share the first paragraph, or a few, of a book you are reading or thinking about reading soon.
Teaser Tuesdays
is a weekly bookish meme, hosted by MizB of
A Daily Rhythm
.
Anyone can play along!
Today I am spotlighting
Orphan #8
by Kim van Alkemade.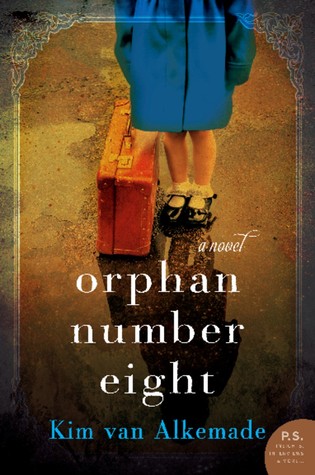 A stunning debut novel of historical fiction set in the forgotten world of New York City's Jewish orphanages
In 1919, four-year-old Rachel Rabinowitz is placed in the Hebrew Infant Home where Dr. Mildred Solomon is conducting medical research on the children. Dr. Solomon subjects Rachel to an experimental course of X-ray treatments that establish the doctor's reputation while risking the little girl's health. Now it's 1954, and Rachel is a nurse in the hospice wing of the Old Hebrews Home when elderly Dr. Solomon becomes her patient. Realizing the power she holds over the helpless doctor, Rachel embarks on a dangerous experiment of her own design. Before the night shift ends, Rachel will be forced to choose between forgiveness and revenge.
Inspired by true events, Orphan #8 is a powerful novel about the human capacity to harm—and to love.
From her bed of bundled newspapers under the kitchen table, Rachel Rabinowitz watched her mother's bare feet shuffle to the sink. She heard water filling the kettle, then saw her mother's heels lift as she stretched up to drop a nickel in the gas meter. There was the sizzle of a struck match, the hiss of the burner, the whoosh of catching flame. As her mother passed the table Rachel reached out to catch the hem of her nightdress.
"Awake already, little monkey?" Visha peered down, her dark hair hanging in loose curls. Rachel nodded, open eyes eager. "You'll stay put until the boarders leave for work, yes? You know it makes me nervous when there's too many people crowding in the kitchen."
All the children got x-rayed, that was routine, doesn't mean a thing. The important work was our research.
So...what do you think? Is this one you would pick up? Leave a comment below!