Every Tuesday Diane at
Bibliophile by the Sea
hosts
First Chapter First Paragraph Tuesday Intros
, where you can share the first paragraph, or a few, of a book you are reading or thinking about reading soon.
Teaser Tuesdays
is a weekly bookish meme, hosted by MizB of
Should Be Reading
.
Anyone can play along!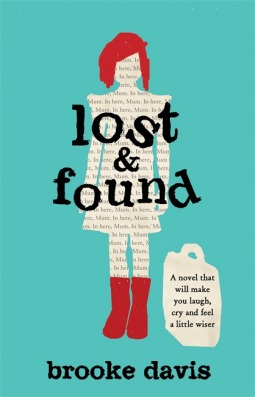 Millie Bird (aka Captain Funeral), seven-years old and ever hopeful, always wears red gumboots to match her red, curly hair. Her struggling mother leaves Millie in a local department store and never returns.
Agatha Pantha, eighty-two, has not left her house – or spoken to another human being – since she was widowed seven years ago. She fills the silences by yelling at passers by, watching loud static on the TV and maintaining a strict daily schedule.
Karl the Touch Typist, eighty-seven, once used his fingers to type out love notes on his wife's skin. Now he types his words out into the air as he speaks. Karl is moved into a nursing home but in a moment of clarity and joy, he escapes.
A series of events binds the three together on a road trip that takes them from the south coast of WA to Kalgoorlie and along the Nullarbor to the edge of the continent. Millie wants to find her mum. Karl wants to find out how to be a man. And Agatha just wants everything to go back to how it was.
They will discover that old age is not the same as death, that the young can be wise, and that letting yourself experience sadness just might be the key to life.
(
Millie's dog, Rambo, was her Very First Dead Thing. She found him by the side of the road on a morning when the sky seemed to be falling, fog circling his broken shape like a ghost. His jaw and eyes were wide open, as if mid-bark. His left hind leg pointed in a direction it normally didn't. The fog lifted around them, the clouds gathered in the sky, and she wondered if he was turning into rain.
It was only when she dragged Rambo up to the house in her schoolbag that her mother thought to tell her how the world worked.
He's gone to a better place
, her mother shouted at her while vacuuming the lounge room.
And when the afternoon becomes night, and the last door is clicked shut, and everything goes black — the air, the sound, the earth — it feels like the whole world is closing. She presses her face against the window, cups her hands around her eyes, and watches people walk back to their cars with other people, with husbands and wives and girlfriends and boyfriends and children and grandmothers and daughters and fathers and mothers.
So...what do you think? Is this one you would pick up? Leave a comment below!