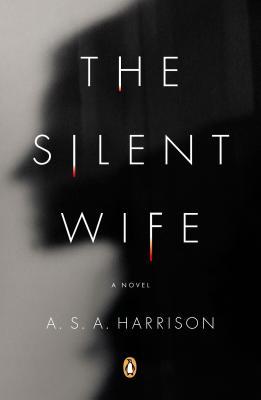 Why did you choose this book?
this was a book club selection
When did you read this book?
September 2014
Who should read this book?
readers who enjoy dark stories about dysfunctional relationships
Source:
ebook from local library
A chilling psychological thriller about a marriage, a way of life, and how far one woman will go to keep what is rightfully hers
Jodi and Todd are at a bad place in their marriage. Much is at stake, including the affluent life they lead in their beautiful waterfront condo in Chicago, as she, the killer, and he, the victim, rush haplessly toward the main event. He is a committed cheater. She lives and breathes denial. He exists in dual worlds. She likes to settle scores. He decides to play for keeps. She has nothing left to lose. Told in alternating voices, The Silent Wife is about a marriage in the throes of dissolution, a couple headed for catastrophe, concessions that can't be made, and promises that won't be kept. Expertly plotted and reminiscent of Gone Girl and These Things Hidden, The Silent Wife ensnares the reader from page one and does not let go.
I read this story because it is out book club selection this month. It has been compared to
Gone Girl
, and this is certainly true in one respect. I really didn't like either of these books very much! Both involved a terribly dysfunctional marriage. I can't say that the characters were totally dislikeable. In fact, there were times when I liked Jodi, and then there were times when I liked Todd. I think more than being dislikeable, they were both very frustrating, making some terrible choices. And of course, Jodi crossed the line with her choices, going way beyond 'terrible'! I won't spoil it, but if you've read other reviews, you probably know what I mean. I REALLY REALLY disliked Todd's whiny, manipulative, immature girlfriend!
One thing that can improve this book is a good discussion. One particular discussion I would like to have is about Jodi crossing the line and exactly what happened. There is a twist at teh end of the story that leaves me wondering. Very early in the book her action is implied, but at the conclusion, I'm not really sure what happened. Hopefully my book club will provide some answers. This is one of those times I wish there was a book bloggers discussion group! I was able to find discussion questions
here
and
here
, if you need some help in discussing this book!
My Rating:
★1/2 1-1/2 Stars